World Book Day
World book day 2021 will be celebrated from home this year for many of our Hindhayes children. As part of this years celebrations we would like to focus on the story The Hueys in the New Jumper by Oliver Jeffers. Some of you may already know this author from books such as Lost and Found and The way back home.
One of the themes in this book is feeling proud of who you are. We want all our children to know that we are proud of each and everyone of them for how amazing they are in their own way.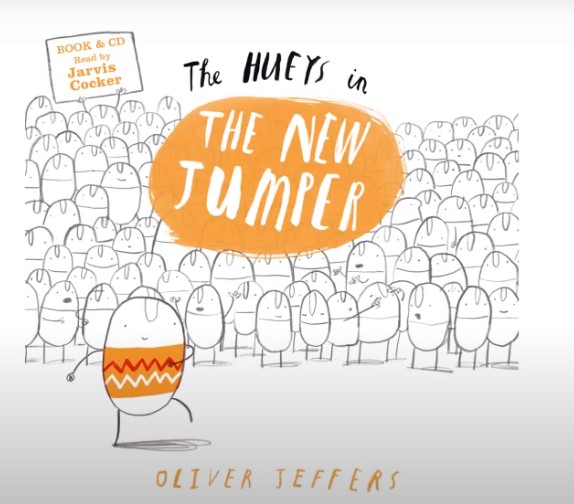 In this story one of the Hueys wants to look different to the others (a bit like a reverse Elmer story!) and makes a jumper to stand out and then wears a hat. We would love to see some pictures of the children in a jumper or hat (could be a jumper and hat combo!) that makes them feel special.
There are some suggested activities for the children to try saved on the activity page and there will be some linked activities for those children who want to complete them on Purple Mash.